Senior pictures New Albany Ohio
I was on vacation in Hilton Head when Lydia's mom first contacted me. She told me that Lydia was about to begin her senior year at New Albany High School. She shared that Lydia has cerebral palsy and uses a wheelchair. She said "She doesn't have great head control, but has a smile that would stop a freight train."  She cautioned that it would take some patience to get good portraits. Little did her mom know that my very active boys had spent YEARS training my patience. 😉  I was eager to meet both Lydia and her mom because I loved that her mom saw the value in doing something so very special for her, and I was honored to be considered to take part in the process.
I can easily say that Lydia's senior portrait experience was just that… an experience.  However, this time the experience, the rewards, and the enjoyment were all mine. When she smiled, I smiled bigger. When her eyes lit up, mine did the same. When she changed into her next outfit, I played horse with her younger brother (well, ok, maybe that wasn't as fun for me as it was for him).  My point is that Lydia and her family gave me an experience that I won't ever forget.
enior pictures new albany, best new albany photographer, coolest senior pictures in columbus ohio.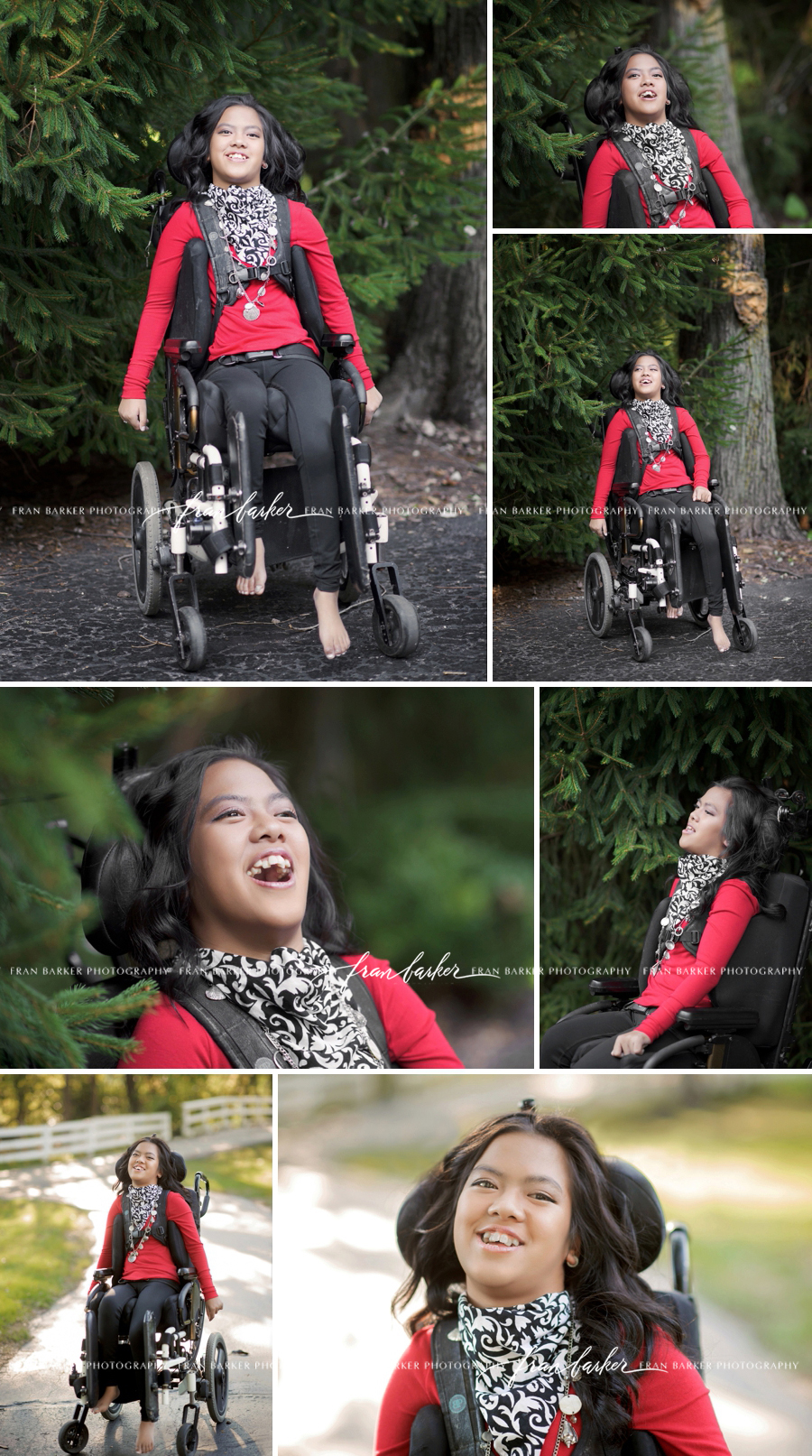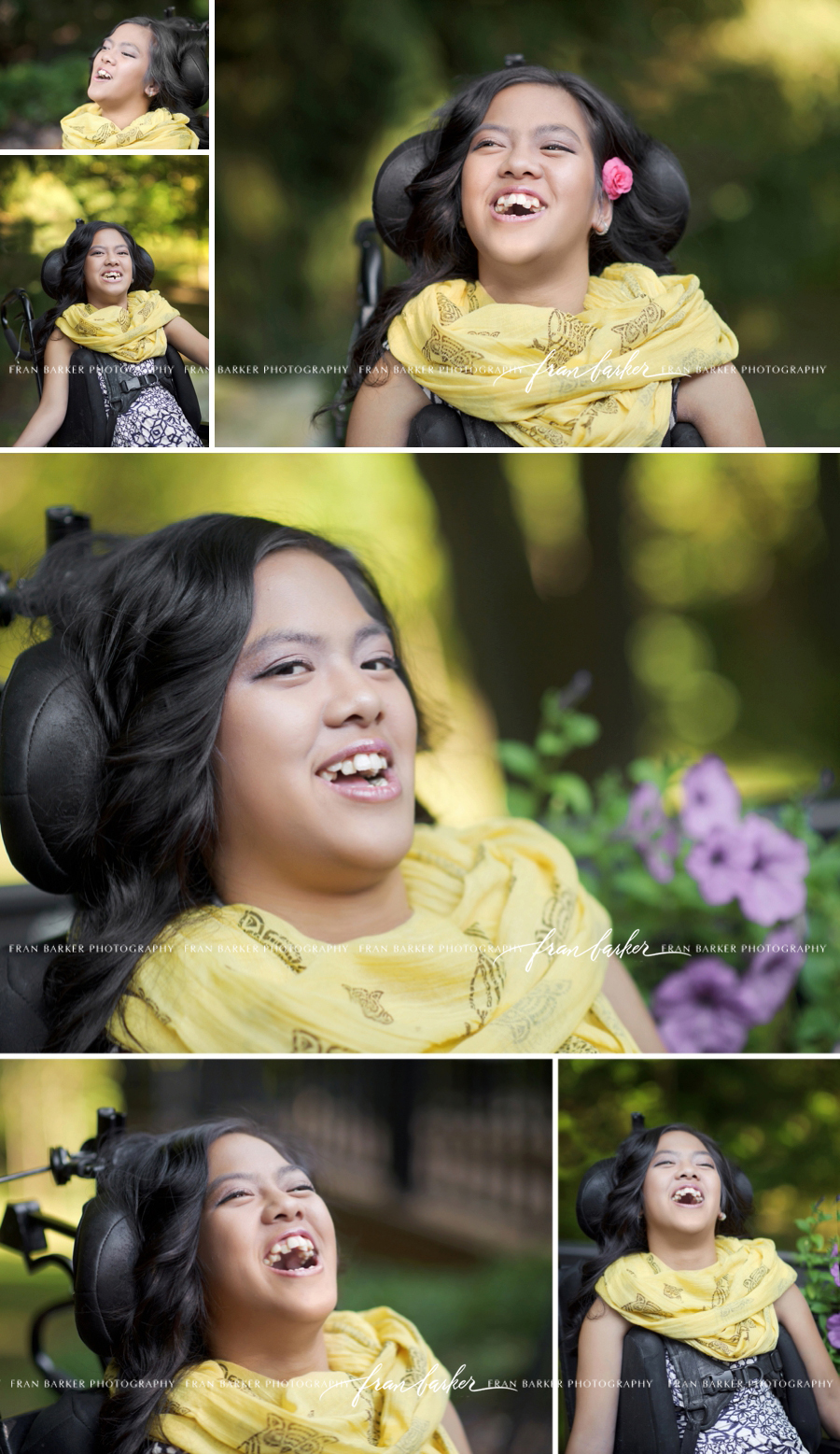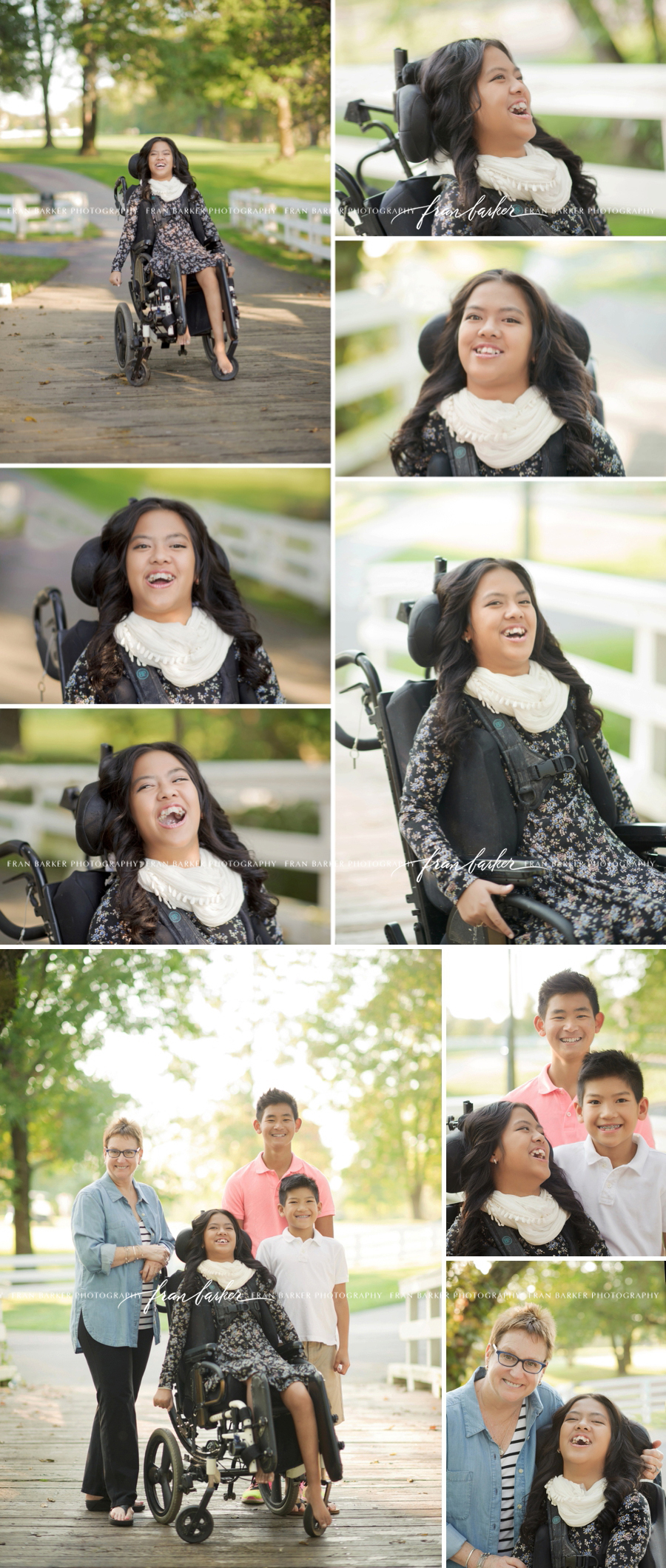 Fran Barker Photography is a senior portrait photographer in Columbus, Ohio, serving New Albany High School, Gahanna Lincoln High School, Westerville High School, Olentangy Liberty High School, the Columbus School for Girls, Columbus Academy, St. Charles Prep,  and surrounding areas.   If you are looking for high school senior pictures, I would love to talk with you about scheduling a session.  You can also follow my senior portrait work or my newborn baby work on Facebook.