I count down the days leading up to our family vacation like a child. I don't mind the 12 hour drive, the carload of gear or the irregular routine, in fact I actually look forward to that craziness.  I love our time spent together, seeing my boys absorb the fun and even more so I adore the memories that we are making for them. There is no better week of the year!
Last year I took Michael out to watch the sunrise. I cherished our time spent together that morning in 2011 so when he asked if we could do that again this year I was over the moon with excitement.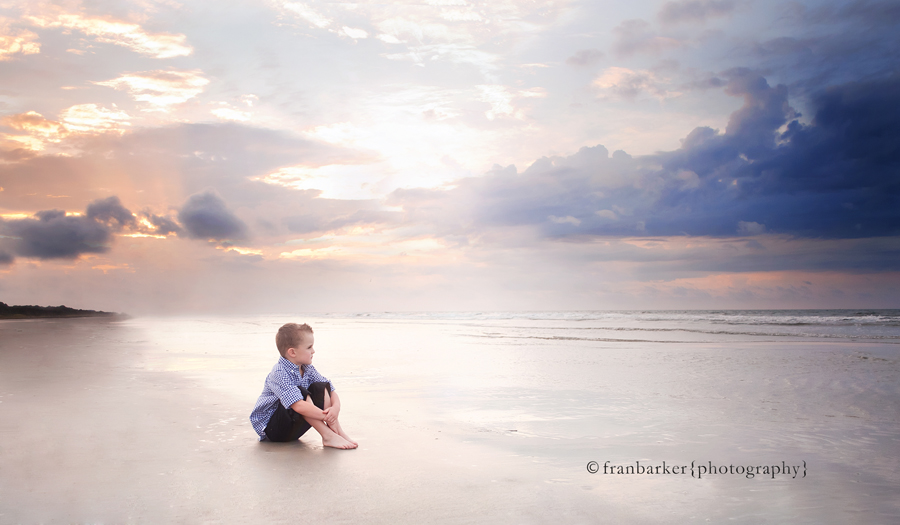 Technicals: Sunrise on Hilton Head Island – Nikon D3, 24mm, f/2.8, 1/500, ISO 500.
visit my Facebook fan page at www.facebook.com/franbarkerphotography
I have submitted this as a photo challenge entry at www.rocktheshotforum.com.  Fingers crossed!!